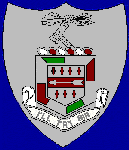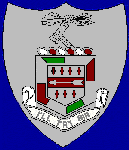 I in served in Vietnam with the 1/5th in 1970. I was in Co. B 2nd Plt. I would like to share two photos with you of some special friends. It is a way to keep their memories alive.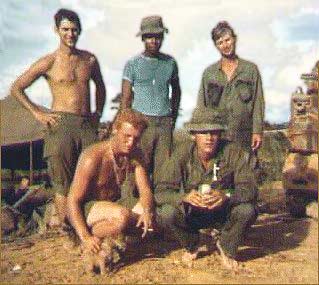 The first picture is of Francis William Harter (November 9, 1970). This picture is so very special because it was taken 3 hours before his death. He is the red head petting the puppy. He was a great guy and a great loss.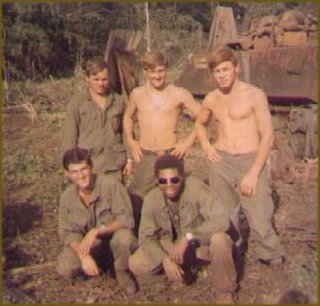 The second picture is of Randall Lee Ellis killed the same date in the same ambush another great loss. He is standing in the back row, left.
Also killed in the ambush was Ronald J. Di Bartolomeo. He lived 2 days after the ambush and died on Nov. 11, 1970. Unfortunately I don't have a picture of Ron.
November 9th 1970 was and has been the worst day of my life.
Thank you Randy Kethcart
Keeping Their Memories Alive
DI BARTOLOMEO

RONALD J SGT E4 A 19481126 19701111 VOLANT PA - 06W 052
ELLIS

RANDALL LEE SGT E5 A 19491201 19701109 JUSTICE WV - 06W 047
HARTER

FRANCIS WILLIAM SGT E4 A 19490730 19701109 LA PORTE IN - 06W 048