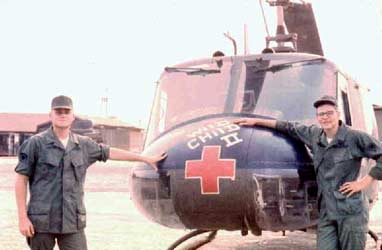 Wild Child II.
Picture of Dennis Telischak, my Medic, and I, March 1968.
I am the good looking one on the left.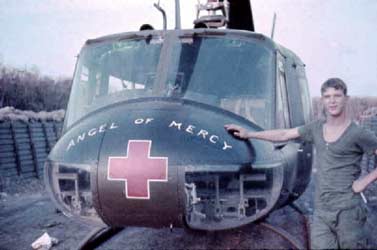 Angel of Mercy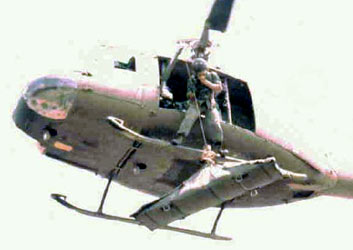 B Hoist Cunnare -- Remember, we were invicible back then.
Today... I just shake my head and think "Dumb".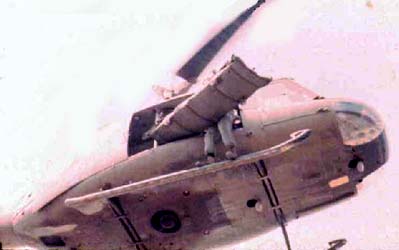 Hoist practice Makes Perfect ... but still dumb.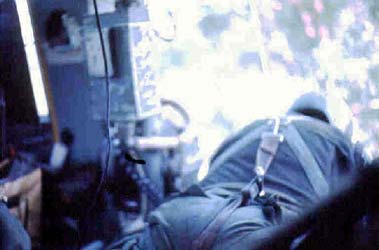 At least the Safety Belt is attached...this time.

Practice and real hoist missions. A shot NVA hiding in a tree (look close/center) was from a hoist mission when the 2/28 Infantry was butchered on 17 October 1967. They had 54 WIA and 56 KIA. The shot of the NVA in the tress was taken moments before I saw him and shot. The picture was taken by Dennis Telischak.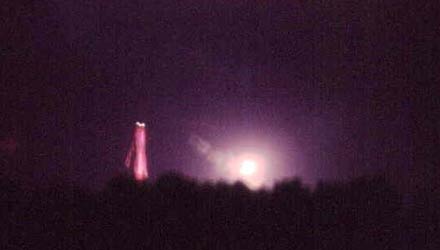 Night Gun Cover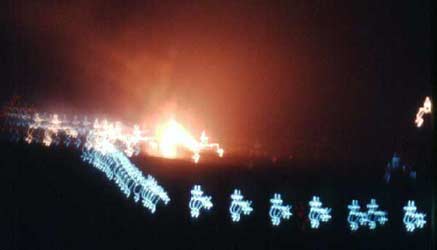 Taking Fire
The following K-9 pictures are from Feb and March 1968. These photos are of dogs
evacuated to Lai Khe and are dogs from 1st Infantry Division units:

K-9 Big Guys Don't Cry. How we tried to harden our emotions, to survive, but the kids and K-9 were sometimes more than one could stand. But there were worse things to come.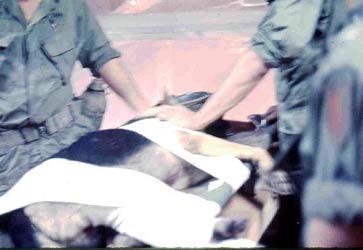 K-9: Atta Boy.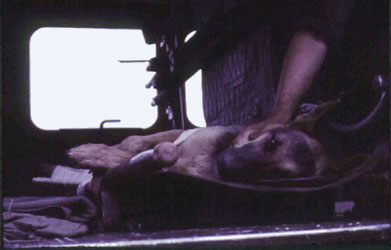 K-9: Good Boy. You're gonna make it big guy!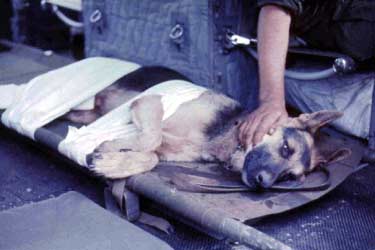 K-9: Hold on fella.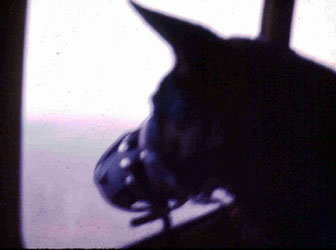 K-9: Window Guy.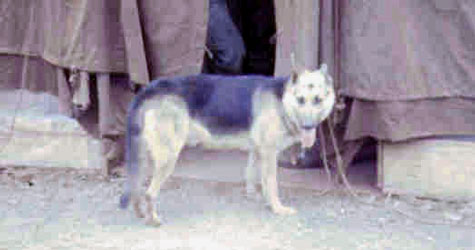 K-9: I'll just stay right here.

Dennis, with some kids. Sometimes they were just scared. Who wasn't? The little boy could be a soldier's unknown child. You try to harden yourself against the incredible suffering, pain, and death ... and when you think you are a tough guy you land and pick up some wounded children, broken in spirit and body.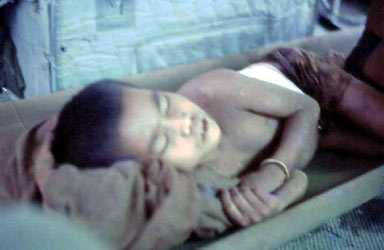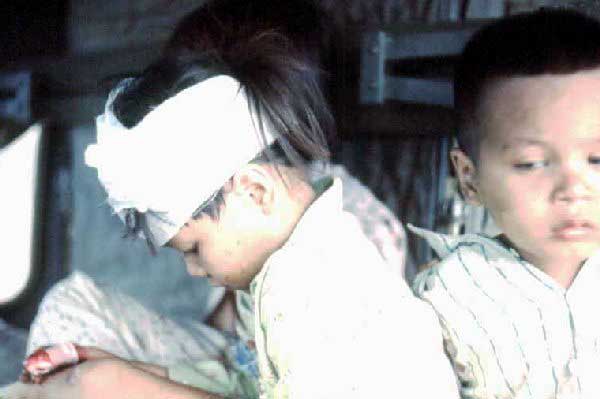 Sometimes you just cried with them....
WARNING: NEXT PHOTO IS OF GRAPHIC KIA INJURIES
The emotions Dust Off Crew members experienced on a daily basis still haunts us all. One photo, "Never Again," is so graphic but also so common to the daily events of crews.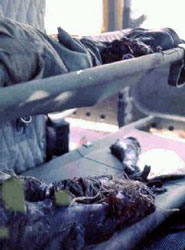 NEVER AGAIN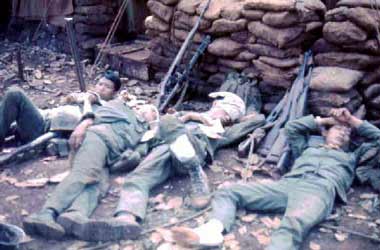 Wounded ARVN soldiers.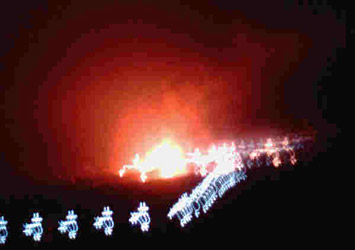 Incoming and Outgoing!