American Warrior Series
Autumn's Wall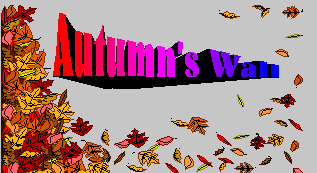 Visiting the Vietnam Veterans Memorial in Washington, DC is a very important trip for veterans. Some people leave flowers, cards or POW-MIA flags at the site (The Vietnam Veterans Memorial Collection [Museum]). You don't have to have a flagpole in your front yard to show how patriotic you are, but you may want American Flag to mount on your motorcycle or car for the trip down there.



Autumn's Wall -- The Wall in November: Magnificent Autumn Foliage Photos of The Vietnam Memorial, which consists of The Wall (designed by Maya Ying Lin of Athens, Ohio, and built in 1982), and sculptures in bronze castings of life size the Three Servicemen (designed by Frederick Hart and dedicated by President Ronald Reagan in 1984), and the Vietnam Women's Memorial (by sculptor Glenna Goodacre, dedicated in 1993), honoring the 11,500 women who served in Vietnam, and the eight military women killed in action. You are encouraged to view the photos, although some may take a minute to fully load.
Walk with me now through Constitution Gardens and see the Vietnam Veterans Memorial through words and photos ...


The Wall in November ...Washington, D.C.

58,229 Names are etched in stone.
(Scan its length from end to end: Double-click on it for big picture)


If you have entered directly, this is the way HOME

© War-Stories.com 1995-2018. All Rights Reserved.